Billetproof  Florida is the Southeastern branch of a series of car shows labeled "The World's Least Important Car Shows
." They may not be important, but they are impressive.
Held ever year at the Don Garlits Museum of Drag Racing in Ocala, Florida, Billetproof  Florida showcases real street rods
. Only pre-1964 cars with no billet parts can enter.
If that weren't enough, there's awesome
rockabilly
music, a pin-up contest, a swap meet, and a massive toy car show, all sitting outside of Big Daddy Don Garlits' own museum
. Before you go any further, go ahead and bookmark their site
here
for next year. We'll wait.
Now that that's done, on to the review…
Entertainment: ✩✩✩✩✩ (5/5)
Visitor Information: ✩✩✩✩✩ (5/5)
Value for the Money: ✩✩✩✩✩ (5/5)
Pros:
The event is free for spectators. While we didn't see the first band, the
rockabilly
band Go Get Done was fantastic. Because the show focused on pre-1964 rides, there was a remarkable display of pre-war steel. Various car clubs attended, and presented a great chance to find kindred spirits. As you can see below, the pictures speak for themselves. The actual museum is $20 for adults, but you will see scores of cars, many of which are famous drag cars from history.
There's an old time garage set up with tools and machines from decades ago, plus many other unusual items you won't expect
. The museum itself is well worth the trip and money for anyone who loves cars.
Cons:
Do you want a con? If you go to Billetproof, you. will. want. to. build. a. car. It is a fantasy factory that makes you want to spend money.
Recommendations:
This event is
highly
recommended by Caramelized. It is a stunning collection of cars both on the grounds and in the museum. The vibe was great and the music and people were fun.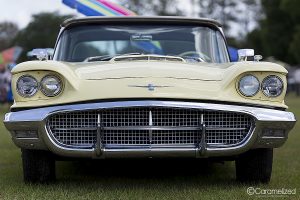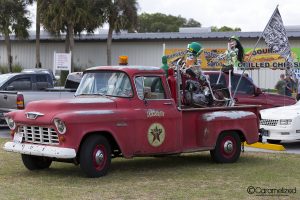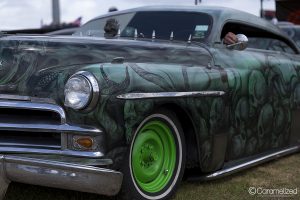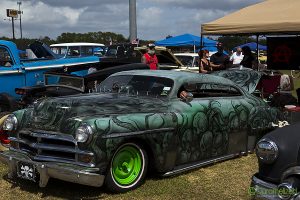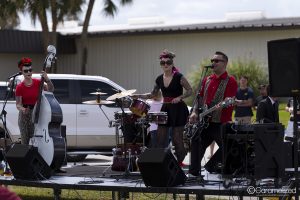 Go Get Gone