Bugs on the Hooch is an annual VW car show sponsored by Scumbugs. You may be thinking, "I don't care for VW's, why should I go?" Well, even if you don't grasp the charm and beauty of the classic Volkswagens, you will be impressed by the fantastic workmanship you will see at this show. This show is held on Memorial Day weekend each year. It features mostly your classic bugs, but you'll see buses, a few later model V-Dubs, and my personal favorite, the Karmann Ghia.
Now that that's done, on to the review…
Venue: ✩✩✩✩✩ (5/5)
Entertainment: ✩✩✩ (3/5)
Visitor Information: ✩✩✩✩✩ (5/5)
Value for the Money: ✩✩✩✩✩ (5/5)
Pros:
What's better than free?! The venue changed at the last minute, as heavy rains soaked the original location. Scumbugs updated their Facebook page with updated information in plenty of time. The event is fairly small, and their new venue (the parking lot at Whitewater Express) has tons of space and plenty of parking nearby. On hand were a few vendors with a wide choice of food and drinks, some great t-shirt offerings, and a DJ playing music. The cars are why you go, and the cars don't disappoint! The River is right next to the parking lot, so you can enjoy a walk along the river and make your own after party in downtown Columbus.
Cons:
I wish it was bigger. Entertainment scored a 3/5, which isn't reflective of the cars or people. It is difficult for car shows to really have "entertainment" unless they get live music, or are in conjunction with a race.
Recommendations:
This event is highly recommended by Caramelized. Volkswagen is one of those fanbases that is made up of great people that are cool to hang out with and talk cars. Check them out next year and plan on spending the whole weekend in Columbus. Maybe try whitewater rafting! Check out the links past the pictures.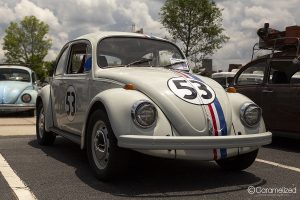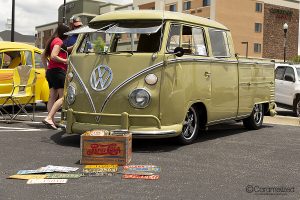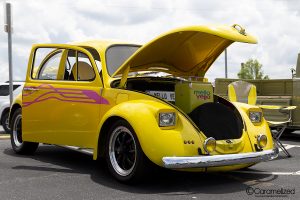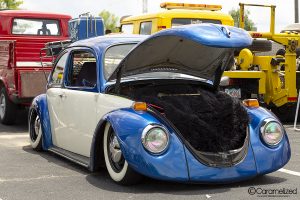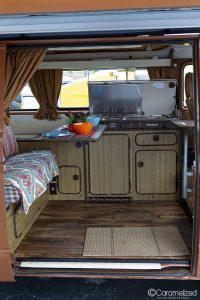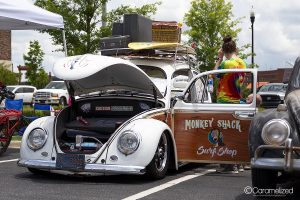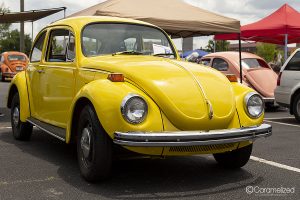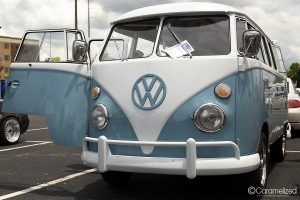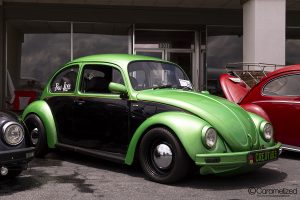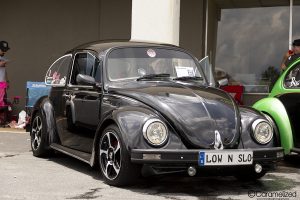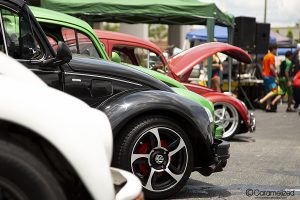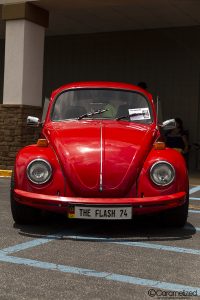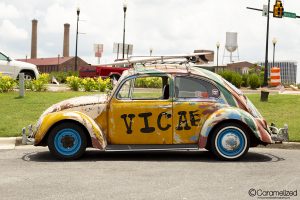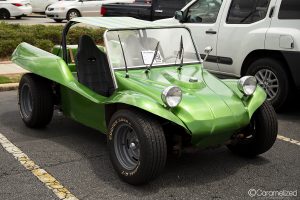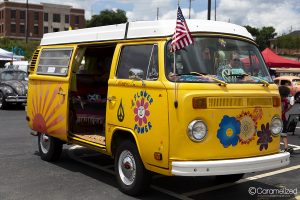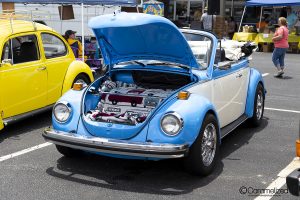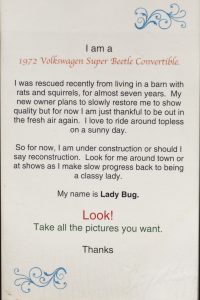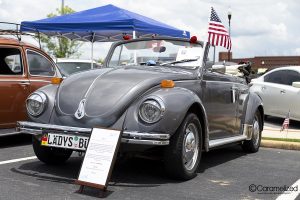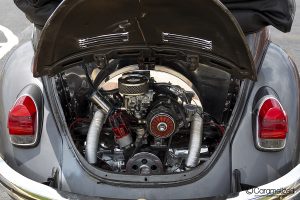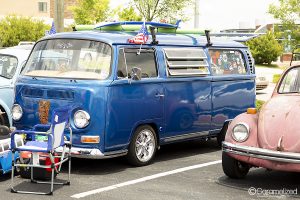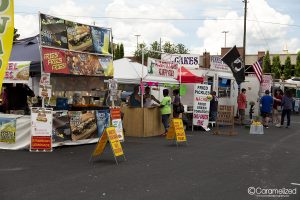 Web     Bugs on the Hooch     Facebook