The Al Fateh Grand Mosque in Manama, Bahrain is one of the largest mosques in the world, at 6,500 square meters. The mosque was built by Sheikh Isa ibn Salman Al Khalifa in 1987 and was named after Ahmed Al Fateh, the conqueror of Bahrain.
The dome is the world's largest fiberglass dome, weighing over 60 metric tonnes. The floors are Italian marble and the chandelier is Austrian. The doors are made of teak imported from India. Throughout the mosque are calligraphy writings in a very old type of style called Kufic.
Because of the holiday, the interior was closed to visitors, so I will have to return another day.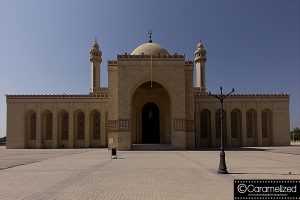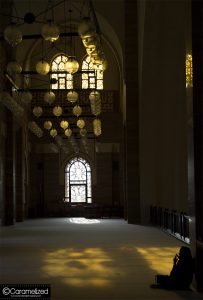 Save
Save
Save
Save