Renninger's Steampunk Industrial Show is an event that is held a couple of times a year at the Renninger's Antique Market in Mount Dora, FL. The show draws an impressive array of steampunks, vendors, and entertainment.
Venue:✩✩✩✩ (4/5)
Entertainment: ✩✩✩✩ (4/5)
Visitor Information: ✩✩✩ (3/5)
Value for the Money: ✩✩✩✩✩ (5/5)
Pros:
The event is FREE, for starters. The food vendors seemed to offer better than average fare at normal prices, not the inflated "festival" pricing.
The entertainment was top notch, with The Cog is Dead, Clockwork Knotwork, Phantasmagoria, Florida Tribal Dance, and several others. The entertainers were available for photos and conversation between their performances. The number and quality of the cosplaying guests were amazing, with one of my personal favorites being Marco Mazz. The vendors were quite remarkable, ranging from a steampunk armory to a woman who custom makes victorian lampshades.
Cons:
The only complaint I have (and it is a minor one), is that it is a huge venue, and only part of it is the steampunk event. That being said, the signage is very limited, and you have to kind of know were you're going when you arrive.
Recommendations:
Do it, do it, do it. Free entrance, free parking, free entertainment, and reasonably priced food. My only regret is not going back on day two.
<All photos today by Jeff O'Neal>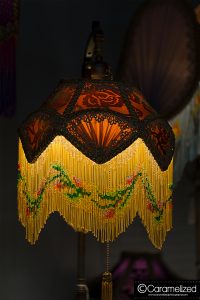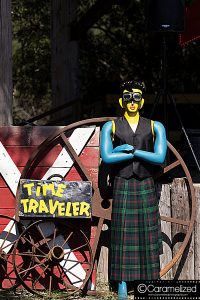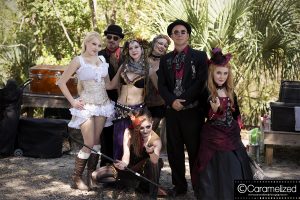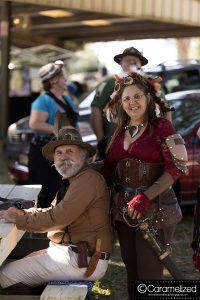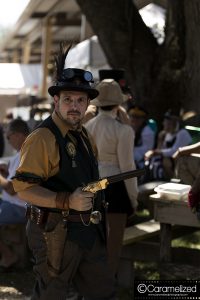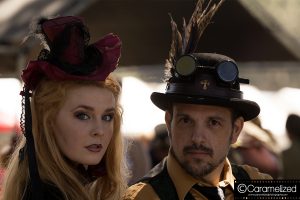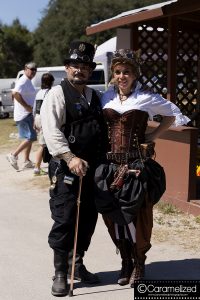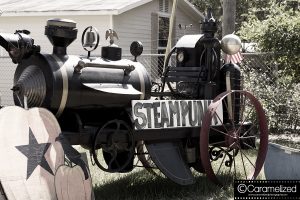 The Cog is Dead
Clockwork Knotwork
MZ Cosplay and Workshop (Marco Mazz)
Save