The (25th Annual) Florida Renaissance Festival is an event held in Quiet Waters Park in Deerfield Beach, FL. This festival lasts for seven themed weekends and it brings in visitors from the entire state.
Venue: ✩✩✩✩ (4/5)
Entertainment: ✩✩✩✩ (4/5)
Visitor Information: ✩✩✩ (3/5)
Value for the Money: ✩✩✩✩✩ (5/5)
Pros:
The event grounds were very nice, with even walking terrain, and a beautiful lake nearby. The crowd was heavy, but well behaved and happy, and did not negatively impact us. Real bathrooms were available (supplemented by port-a-potties) and even the women's side usually had no wait.
As far as entertainment, we didn't see very much ourselves. Being content to mingle in the crowds, we missed the belly dancers, and they didn't have an acrobat team this year. We did see one of our favorite bands, Cu Dubh, as well as a new favorite, Cast In Bronze. You should check them out, especially the story of Cast in Bronze. His story of training in Europe and how he came to his current set of bells is a great story. We left with two cds of his haunting music. Our links are under the photos. We also loved the mud show by the Splattertime Players, even though my shirt is still stained!
Cons:
The venue was unfamiliar to us, and there was absolutely zero signage inside the park. We drove around a bit before we got ourselves headed in the right direction.
The weekend was hot, had the vendors were running out of ice. We purchased a slightly cooled soda and were a bit annoyed. Everything is in cans or plastic bottles, except the draft beer, so there's no ice machines or adding ice to your drinks.
Recommendations:
It was well worth the time and money to attend. With the event spanning seven weekends, you can easily find time to go! Bookmark their site and make room on your calendar for next year.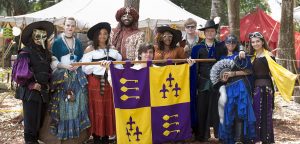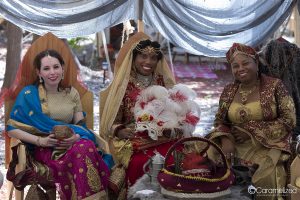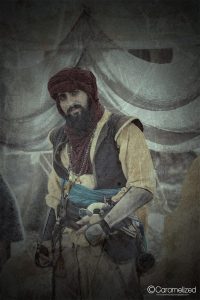 The Ottoman Empire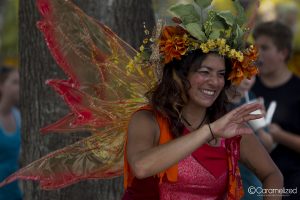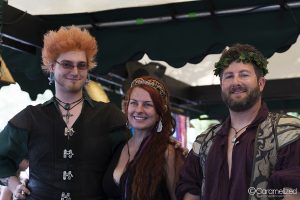 The Splattertime Players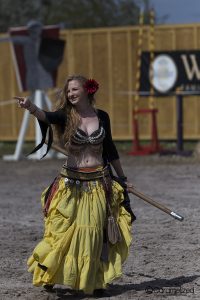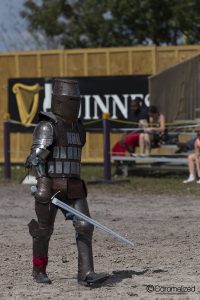 DeBracey Productions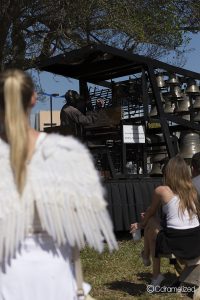 Cast In Bronze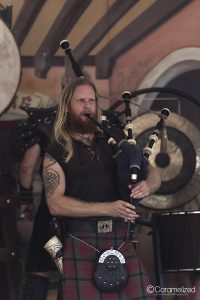 Cu Dubh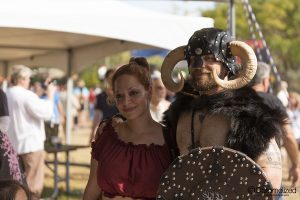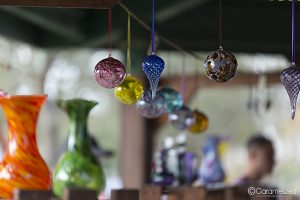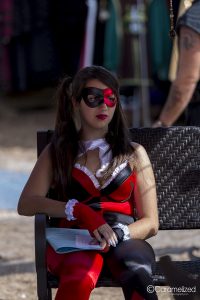 The first of three Harley Quinn sightings!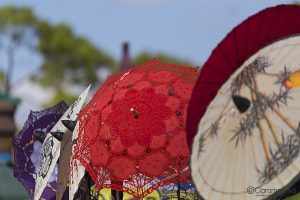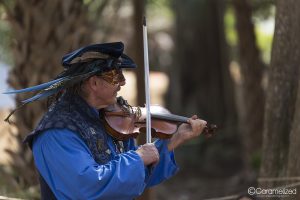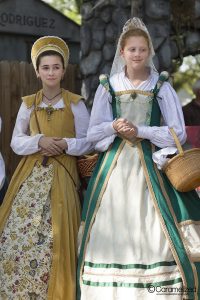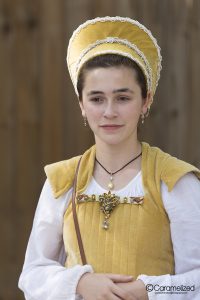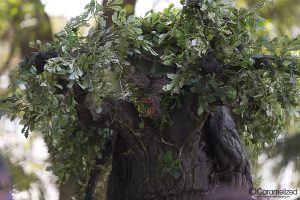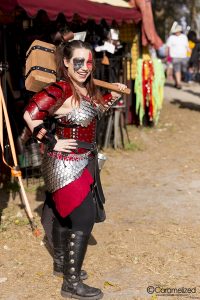 See ya' next year, puddin'
Save
Save
Save
Save
Save
Save