The (30th Annual) Georgia Renaissance Festival is the only Ren Fest in Georgia, and has been voted a top twenty event  by Southeastern Tourism Society. This festival lasts for eight weekends every Spring at a permanent festival facility outside of Atlanta, Georgia.
Venue:✩✩✩✩ (4/5)
Entertainment: ✩✩✩ (3/5)
Visitor Information: ✩✩✩✩ (4/5)
Value for the Money: ✩✩✩✩✩ (5/5)
Pros:
The event grounds were very nice (permanent buildings) and easy to get to, although expect some traffic. The crowd was very low key, which can be a con I guess, but that depends on you.
As far as entertainment, everything we saw was excellent. The Ded Bob Sho is funny, (but we're a little weird to begin with) and the Dynamo Dogs are fun for everyone. You MUST see Vegetable Justice and take your turn throwing a tomato at a very funny insult comic. Other weekend featured additional talent, such as Cu Dubh and Sirena. Icabod Wainwright and his Wheel of Death stole the show. His crazy antics and sense of humor are not to be missed.
Finally, you can get some good deals online. For a hundred bucks you get four tickets, four sodas, four entrees, four ride coupons, and ten percent off both four costume rentals and four souvenirs.
Cons:
The event was a little tame. Not that there's anything wrong with that, but the energy was a little low, and the percentage of people in costume seemed a bit low. Typically, there are wandering performers that stoke the excitement, but this event had very few of them.
The entertainment was potentially good, but the best acts are only there one weekend, (and not the same weekend) so you can't see everything at once.
The terrain was a bit hilly, which is noticeable by someone like me from perfectly flat Florida, but probably not so much by others. The restrooms were actually porta potties, which is odd, considering the rest of the buildings are permanent.
Recommendations:
It was well worth the time and money to attend. Look up their entertainment schedule and make sure to catch an anchor act like Sirena while they there. Bookmark their site and make room on your calendar for next year. Check out the links at the bottom of the page for artists.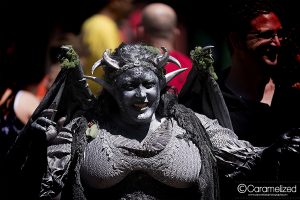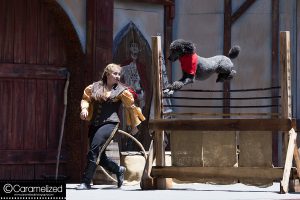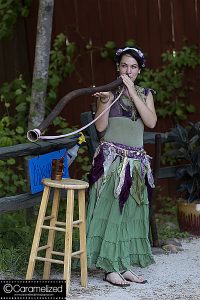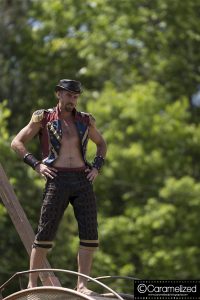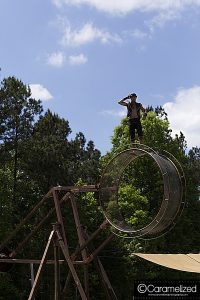 Ichabold Wainwright and his Wheel of Death
The Dynamo Dogs
Sirena
Vegetable Justice
Cu Dubh
Save
Save